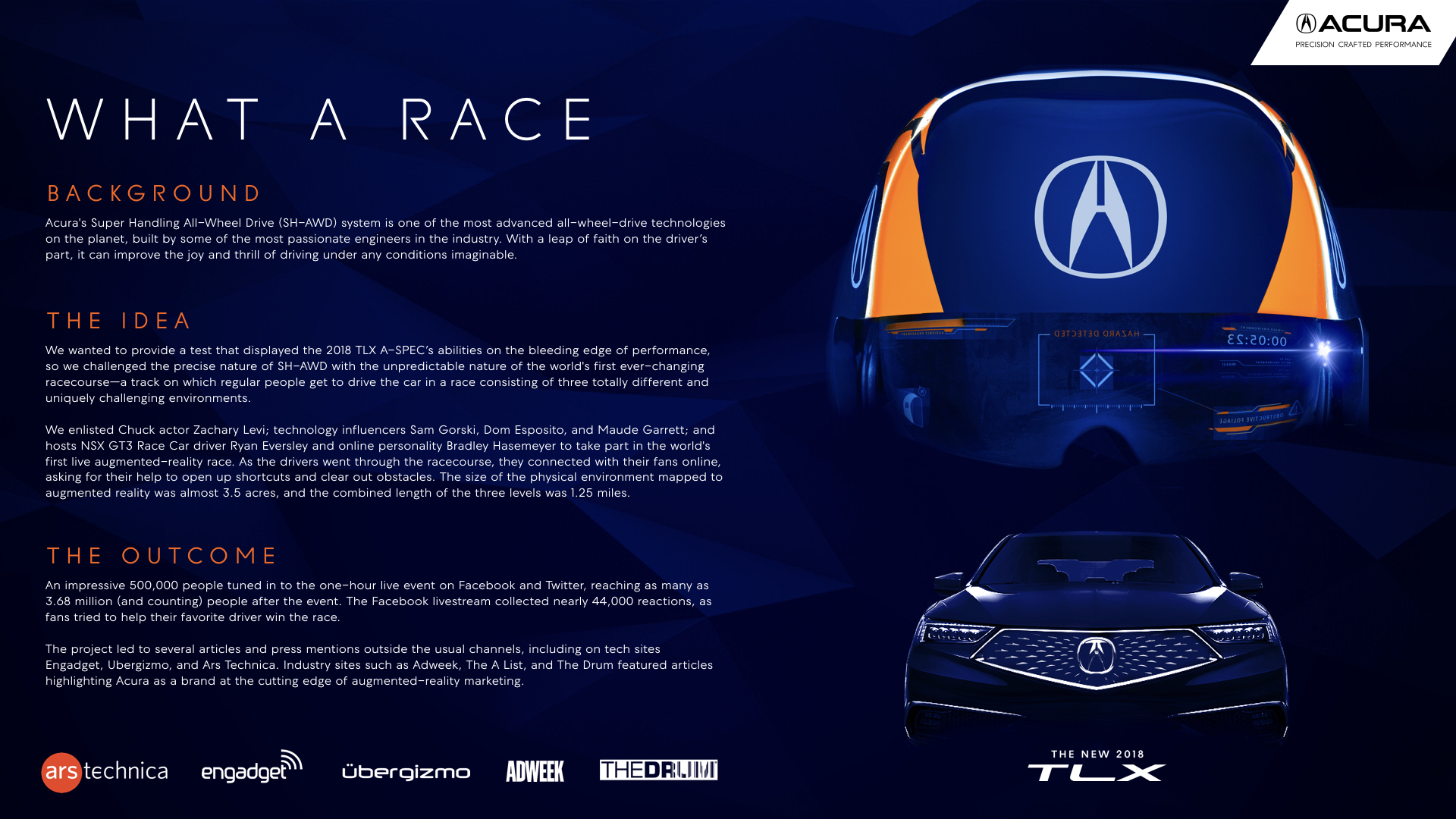 Tell the story of SH-AWD, one of the most sophisticated all-wheel drive systems in the world and a primary feature of the 2018 Acura TLX to a tech-savvy audience.
We enlisted actor Zachary Levi and tech influencers Sam Gorski, Dom Esposito, and Maude Garrett to race in the world's first live augmented-reality race. The drivers competed across three levels, while their fans online helped them navigate the course.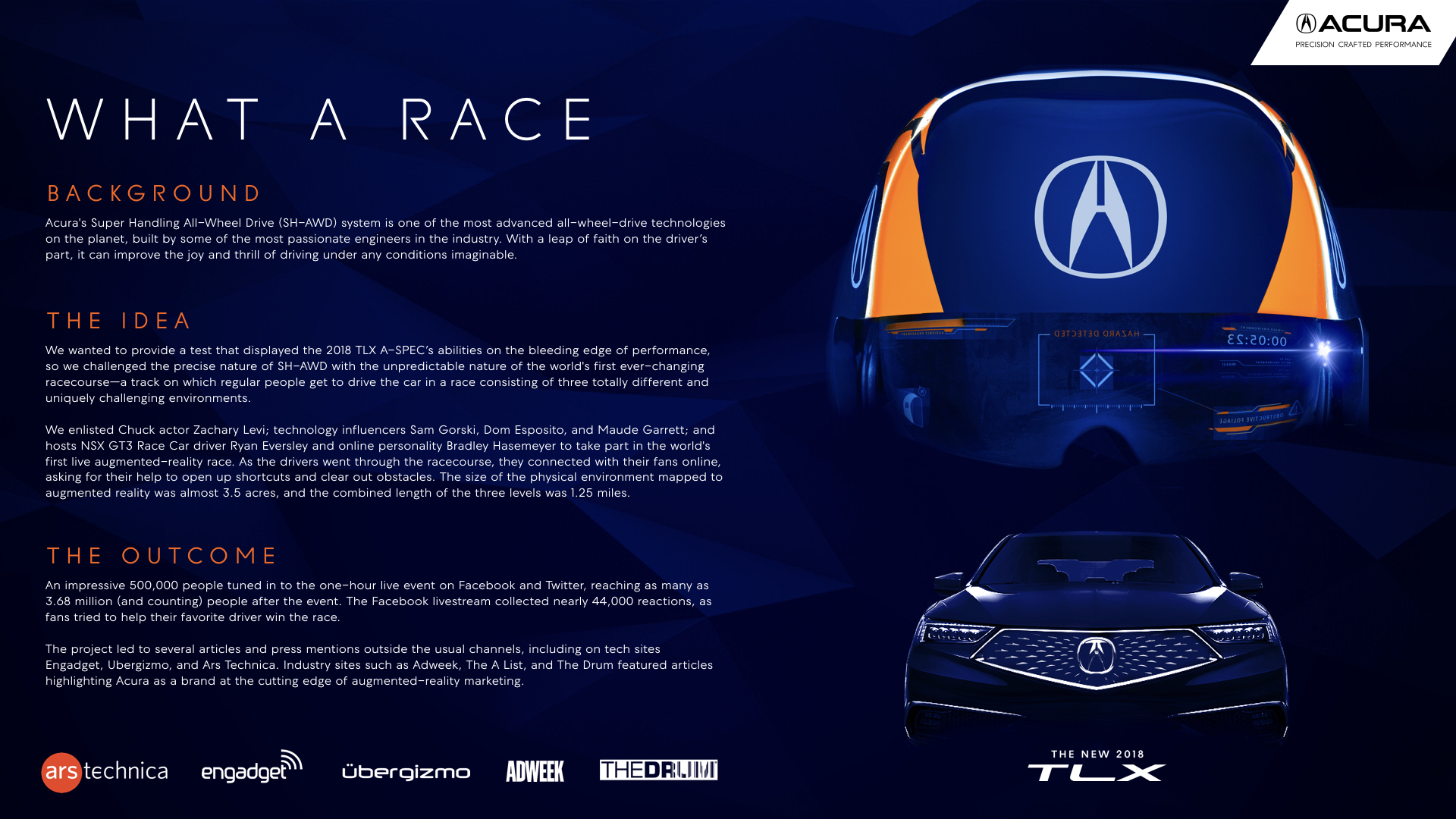 500,000 people watched the live event.
3.68 million people were reached post-event.
Acura was highlighted by the press as being on the cutting edge of AR marketing.